Chiropractic Testimonials
Appreciate Patient Efficiency Testimonial
Leg Pain Subsided With Chiropractic Care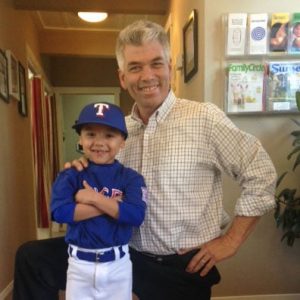 BREATHING EASIER
"My son Michael has been my sick child since he was born. He was 5 weeks premature, and thank goodness was as healthy as a premature baby could be. But ever since he was little, he has always suffered from allergies. His allergies were so bad that he would end up in the hospital or would have to be put on daily nebulizer treatment.
On top of that, he also suffered from chronic ear infections and was close to getting tubes in his ears. So after we saw an allergy "specialist", he was put on 3 types of medication.
Once I started working for Dr. Mora, I told him about my son's health problems. He was concerned and asked me to bring Michael in. Dr. Mora found that he had multiple upper thoracic and cervical subluxations that were causing nerve interference directly related to Michael's bronchi and immune system. Almost immediately after Michael's adjustments, I could see a huge change. My son no longer needs to be on all that medication! He is rarely sick and is able to play baseball (his all-time favorite sport) with little to no symptoms.
Thank you Dr. Mora for helping Michael to be healthy and strong enough to do the things he loves!!!"
- Kristine O.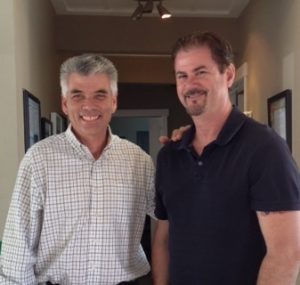 OFF THE COUCH AND "BACK" TO LIFE!
"About a month after fracturing my left foot in a martial arts class, I developed severe sciatic pain from my tail bone all the way down my left leg to my left foot. I had trouble with sleeping, hobbies and my normal daily activities. I basically lived on the couch.
I had gone to Kaiser where I was prescribed steroids, pain pills, and was advised to not work for at least a month. My son and daughter-in-law brought me in to see Dr. Mora, and after about three months of intensive treatment, my life has taken a drastic turn for the better. I was living with pain rated at about 7-8 on a pain scale down to a 1 or 2. I can do all my normal hobbies again!
Since starting care I have also noticed other side benefits like sleeping more soundly, I pay more attention to my posture, I try to eat healthier, and make sure to stretch every day Thank you, Dr. Mora, for getting me off the couch and back to life!"
- Michael B.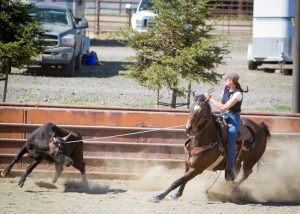 LOVE TO RIDE
"I first crawled into Dr. Mora's office after a bad fall off my horse. I was having severe lower back and right hip pain, the pain was so bad I couldn't even ride or rope on my horse.
Before going to see Dr. Mora I tried a medical doctor and a different chiropractor, both of which said I wasn't going to be able to participate in those activities anymore because of my back issues. I felt like my life was over when I was told that. Two close friends who are longtime patients of Dr. Mora referred me to him. I called him on a Saturday and he came into the office that day just to see me.
On my first visit I told him he had to fix me in time to rope that next weekend, Dr. Mora smiled and said, "We have a lot of work to do then!" He told me that his job was to make sure I could enjoy what I loved to do, and he was true to his word. Since starting care less than two months ago, I have had very little to no back pain. The staff is gems… always bright and positive, and Dr. Mora is so respectful of one's lifestyle and works with me so I can enjoy mine! You ROCK!
Thank you"
- Annie N.
OFFICE HOURS
---
Monday
3:00pm - 6:30pm
---
Tuesday
7:30am - 10:30am
3:00pm - 6:30pm
---
Wednesday
7:30am - 10:30am
3:00pm - 6:30pm
---
Thursday
7:30am - 10:30am
---
Friday
Closed
---
Saturday
Closed